The Ten Most Common Auto Repairs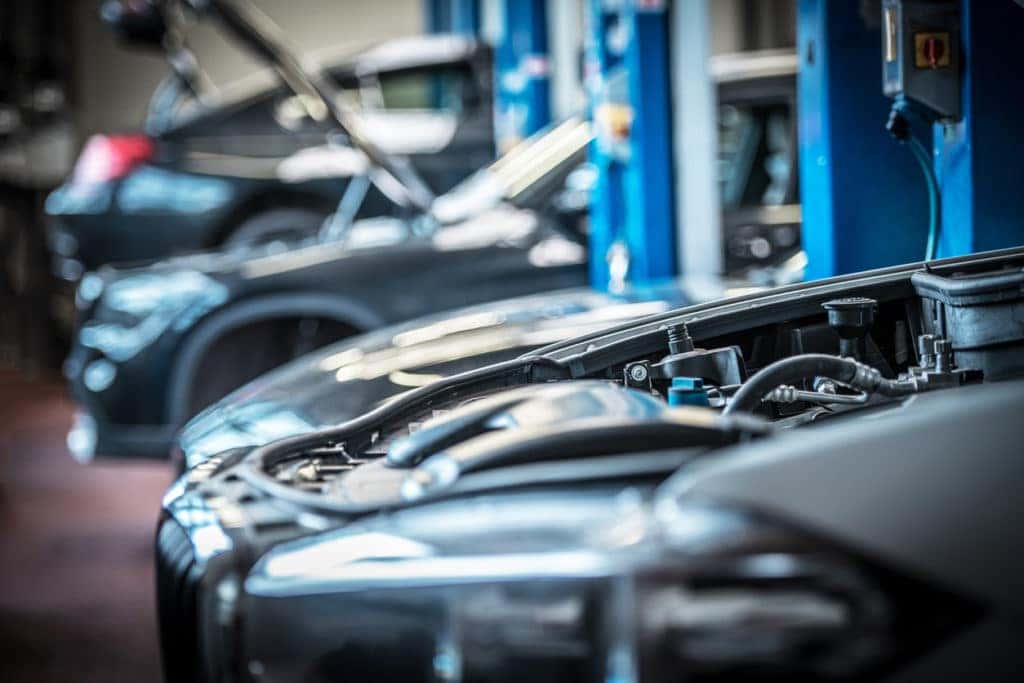 There's almost no getting around it. If you're part of today's modern society, you probably own a vehicle out of necessity. More to the point, you rely on a dependable vehicle to get you from once point to another—from home to work, for example. But owning a car is a responsibility, and there's a certain amount of diligence require to keep your vehicle running properly. Undoubtable, this kind of diligence entails routine maintenance as well as occasional repairs.
But exactly what are the most commonly encountered automotive repairs and maintenance issues? Well, at Champion Chevrolet of Howell, there's nothing our experienced service technicians haven't seen. The following are the top ten most common car repairs that regularly come through our service department:
Oil/Oil Filter Change – Motor oil keeps your vehicle running smoothly and cleanly, lubricating all of your engine's many vital moving parts. But over time, all motor oil becomes dirty and less effective over time. As a result, it important to change your oil and your oil filter regularly, probably once every 5,000 miles.
Wiper Blade Replacement – Your wiper blades work hard during the most adverse of weather conditions: freezing rain, ice and snow. But it's not just precipitation that your wipers have to deal with. In the winter, road slush and salt thrown up by other vehicles is also something that must be contended with. Over time, wiper blades wear, tear or crack. Replace them regularly.
Brake Work – When it comes to safety, your brakes might just be the most important part of your car. Oftentimes, they are literally the only thing stopping you from having an accident. (See what I did there?) Since brakes are prone to wear, it is so very important to have your brakes looked at by a professional mechanic regularly.
Antifreeze Added – In a nutshell, antifreeze is an additive that lowers the freezing point of your radiator coolant. It not only keeps the water in your radiator from freezing, it also prevents it from boiling. Refer to your owner's manual as to how often you should change your car's coolant.
Air Filter Replacement – Just as with your motor oil filter, your air filter needs to be changed regularly, probably around every 12,000 miles.
Battery Replacement – First off, you should routinely check your battery, making sure  it is free of corrosion, and that the lead terminals are clean. Beyond that, it's wise to have your battery tested by an automotive maintenance professional once a year if the battery is three or more years old.
Engine Tune-Up – Typically, your car's engine should have a tune-up every 30,000 to 100,000 miles. (This, of course, depends on the type of spark plugs your engine requires.) Furthermore, it is advisable to replace any other ignition system parts that may be needed.
Tire Rotation – Rotating your tires regularly improves your vehicle's overall performance. It will even increase your car's fuel efficiency over time. Most importantly, however, is the issue of improving you and your family's safety.
Wheels Aligned/Balanced – Proper wheel alignment is essential to avoid unnecessary wear on your tires, steering and suspension, while balancing your tires help ensure a smooth ride and prevent premature tire wear.
Routine Scheduled Maintenance – Simply put, routine maintenance of your motor vehicle is vital to avoid any unforeseen complications down the road, financial or otherwise.
You can contact our service department for repairs like this and much more here: